Founder & President :: Stacey Stockman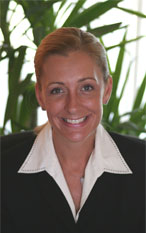 As Founder and President of Synergistic Solutions, Stacey Stockman directs strategic initiatives, vision and new business development on behalf of this "success incubator." She brings more than 20 years of experience advising, counseling and supporting the growth of emerging technology, start-ups and green-space organizations, as well as some of the world's most recognized companies, including United Airlines, PricewaterhouseCoopers, Pillsbury, RCA, Sony, Eddie Bauer, Travelocity and EMC. Drawing on her years as an Applications Developer, Business Analyst and Operations Manager, she has successfully sourced, recruited and secured both the talent and funding required for her clients' expansion.
Director, Business Advisory :: Barry Gottlieb
Barry Gottlieb started his career as an educator, first as an elementary school teacher, then as a school principal, and finally as an instructor at both Santa Fe Community College and the University of Florida. He received his bachelor's and master's degrees at the University of Florida. Barry is Founder and President of the Coaching the Winner's Edge organization and coaching program. He has also built a $75 million international company from the ground up. Barry offers guidance to individuals and corporations. Barry's mission is simply "to inspire and empower others to reach their full potential."
Director, Investment Advisory :: Steven Sadleir
Steven Sadleir holds a B.Sc. in Business Administration from Menlo College and an M.A. in Financial Economics from the University of Wales, United Kingdom, as a Rotary Scholar. He began his career working as an economist for the United States government at the prestigious East-West Center in Honolulu, Hawaii, and then for Lloyds Bank in its Los Angeles office. He then began working as an investment adviser to lending institutions such as Bank of America. As an investment banker he worked in the areas of equity financing, mergers, venture capital and fund advising.